Summary
Overview
Top Bar Field
Add Panel Search
Search Results


Highlighting In Results
Navigation With Keys
Overview
You can also use the Find Everything to find anything in the Nicepage Application, Plugins, and Online Editor. In the Search results, you also get Blocks and Designs, which help to realize design ideas.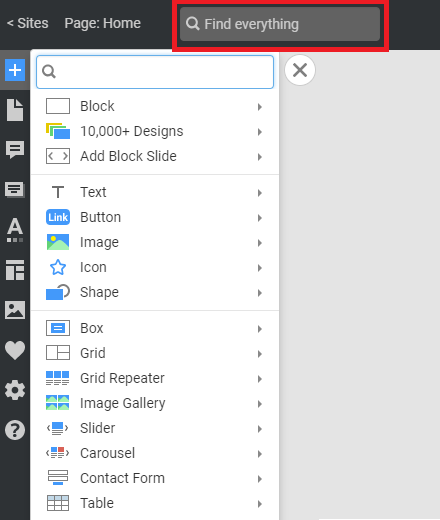 Top Bar Field
You can use the Find Everything Search any time, as it is placed on the Top Bar, and you can get the required results immediately when needed.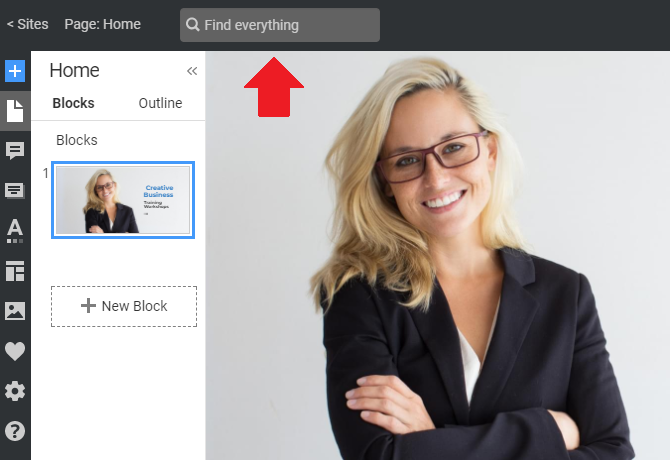 Add Panel Search
You can also use the Search in the Add Panel.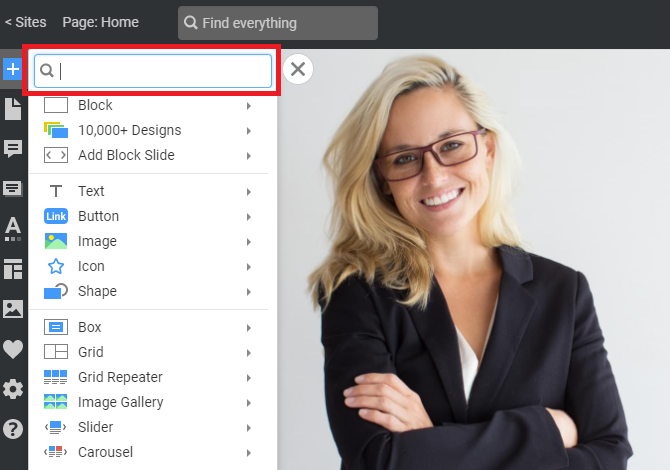 Search Results
The Search eases the finding of the required Elements, Blocks, Designs, Features, Help Documents, Categories, etc.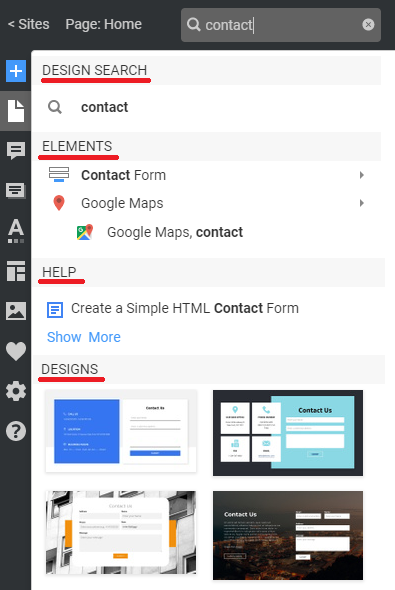 Highlighting In Results
While typing symbols, you see the entered symbols and words highlighted in bold in the found results.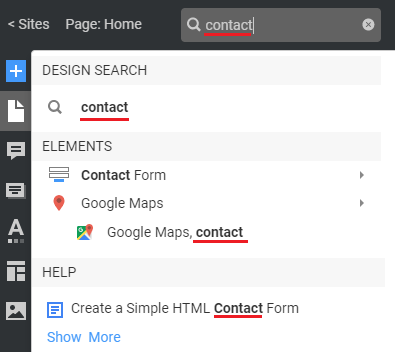 Navigation With Keys
You can navigate the Search Results using the Arrow Keys.
## Summary - Overview - Top Bar Field - Add Panel Search - Search Results - Highlighting In Results - Navigation With Keys ## Overview You can also use the Find Everything to find anything in the Nicepage Application, Plugins, and Online Editor. In the Search results, you also get Blocks and Designs, which help to realize design ideas. !search-everything.png! ## Top Bar Field You can use the Find Everything Search any time, as it is placed on the Top Bar, and you can get the required results immediately when needed. !search-top-bar.png! ## Add Panel Search You can also use the Search in the Add Panel. !add-panel-search.png! ## Search Results The Search eases the finding of the required **Elements**, **Blocks**, **Designs**, **Features**, **Help Documents**, **Categories**, etc. !search-results.png! ### Highlighting In Results While typing symbols, you see the entered symbols and words highlighted in bold in the found results. !sought-word-highlight.png! ### Navigation With Keys You can navigate the Search Results using the Arrow Keys. !navigate-search-results-keys.gif! ##